As a start-up we encountered many obstacles on our way, some of them were easy to deal with while others caused us a lot of stress. In February our product wasn't anywhere near being ready. We bought fabrics, however we couldn't get the padding material. The shock absorbent material that we wanted to use for protection is a scientifically tested and patented product used by top brands. We contacted the company, who sells the product but they said they only work in partnerships with big companies and manufactures. At this point we knew that we wouldn't make it for the deadline. We had two options pivot or persevere.
Pivoting means changing something, whether it's a feature of a product, focusing on a different set of customers, changing a platform or using different technology to build a product (Founder Institute,2018). It's about changing direction. When I think about pivoting I picture ballet classes when I learnt how to pivot. Successful pivot depends on strong technique. Pivoting is hard because it requires a lot of precision, strong core and focus. The weight of the whole body lies on one foot, therefore requires a lot of strength. Focus lies in the eyes and similarly like in turns, successful pivot depends on good spotting i.e. focussing on one point to keep the balance of the body.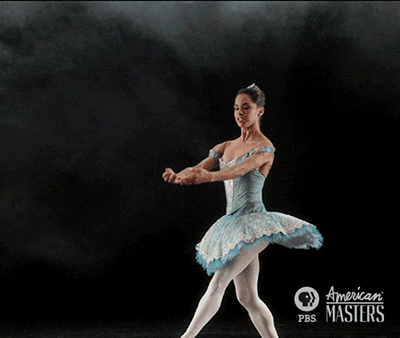 Pivoting is hard. How about perseverance? Determination requires a lot of will power equally in life and in business.  To became an entrepreneur and a leader perseverance is the key, it helps to keep up when times get hard. According to Beyond Talent (cited in Felton 2013), there are five believes that disturb our perseverance abilities :a lifestyle of giving up, a wrong belief that life should be easy, a wrong belief that success is a destination, a lack of resiliency, a lack of vision.
We could have change our product and come up with something easier to produce but we knew that our idea was valuable. We were aware that our product required more time to develop. Therefore, pivoting because of lack of the materials wouldn't make sense, as the core of our product and our mission was to protect dancers. We had to make a tough decision, and as a team we decided to keep the product as it was. We didn't want to produce lower quality product as our core value was to protect dancers. Instead we made a good quality prototype, with a different padding, that was just enough to present the concept on the Trade fairs and the Dragons Den.
Perseverance is hard but through this experience I realised that having a vision and not giving up for an easier solution is rewarding. During the trade fair we got a lot of positive feedback form the public. Not compromising on the quality of the product was a reflection of our values, mission and vision and thought me that believing in is the key to success. This is a valuable lesson for the future not only in a business matter but every aspect of my life.
Reference:
American Masters (2015). Congratulations to Misty Copeland, the first African-American female principal dancer at ABT!. [image] Available at: http://pbsamericanmasters.tumblr.com/post/122866747588/congratulations-to-misty-copeland-the-first [Accessed 20 Apr. 2019].
Felton, J. (2013). Eliminating the 5 Enemies of Perseverance – Business HorsePower. [online] Business HorsePower. Available at: https://www.businesshorsepower.com/eliminating-the-5-enemies-of-perseverance/ [Accessed 20 Apr. 2019].
Founder Institute. (2018). What Pivoting is, When to Pivot, and How to Pivot Effectively. [online] Available at: https://fi.co/insight/what-pivoting-is-when-to-pivot-and-how-to-pivot-effectively [Accessed 18 Apr. 2019].